For my first post, I wanted to reflect on my first paintings in the Abstract Painting course at the National Academy School, because they symbolize a journey through the unknown to something quite special to me. I began the class a little apprehensive and unsure of what to do or where to start.
So, I started with three small 12 x 12" canvases, and painted shapes using the same colors but with different degrees of color saturation in each one:
Not liking these, as you can see why, I decided to paint over them in lighter tints of this color palette:
Ok, so these were looking better, but perhaps a little bland now? Then two things happened: our instructor, artist Kerry Stevens, introduced us to a 3 part mixture medium, and she assigned us each a contemporary abstract painter to research and create a painting inspired by their work. I got Mary Heilmann and fell in love with her bright colors, quirky compositions, and her use of the drip, a contemporary "icon" as she puts it. I did a few paintings inspired by her work, but the most productive results were the transformation of these 3 little paintings. I now call them "my three jewels".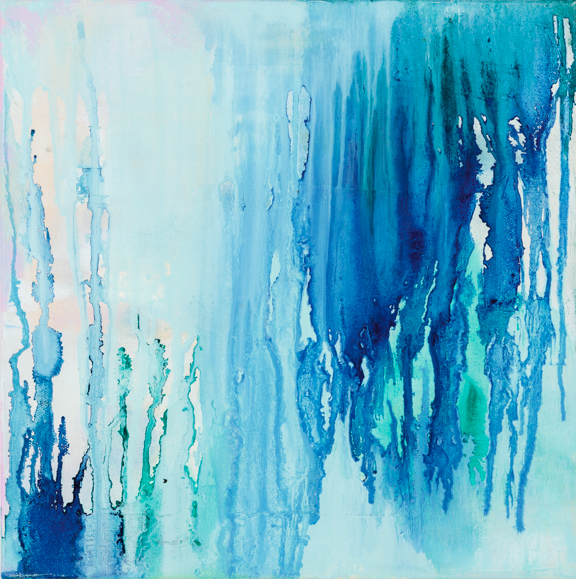 The Three Jewels, 2013, oil on canvas, 12 x 12 each.
Photo credit for paintings in this post: Jeanette May.