As I've mentioned before, Helen Frankenthaler is one of my favorite painters. Therefore, you might see a bit of her here as I explore and search for my own voice.
After looking at Frankenthaler's work and pouring paint onto primed canvases (as I did with the Jewels and Islands), I finally got the nerves to try soak-staining on an unprimed canvas. I didn't want to try it before because I was held back by my traditional schooling that taught me that you must always prime your canvas. But my more recent experiences with contemporary art have taught me that anything goes, and the more experimental, the better. After all, experimenting is how Frankenthaler found her technique that changed the course of abstract painting AND one of the many reasons I love contemporary art.
I did these two on 30 x 22" unprimed, unstretched canvas pieces on the floor with Arches oil paper underneath to catch the excess paint and perhaps make them works on paper in their own right (my instructor suggested this). I diluted the oil paint with medium and mixed it in cans, and then poured away, making different movements and shapes.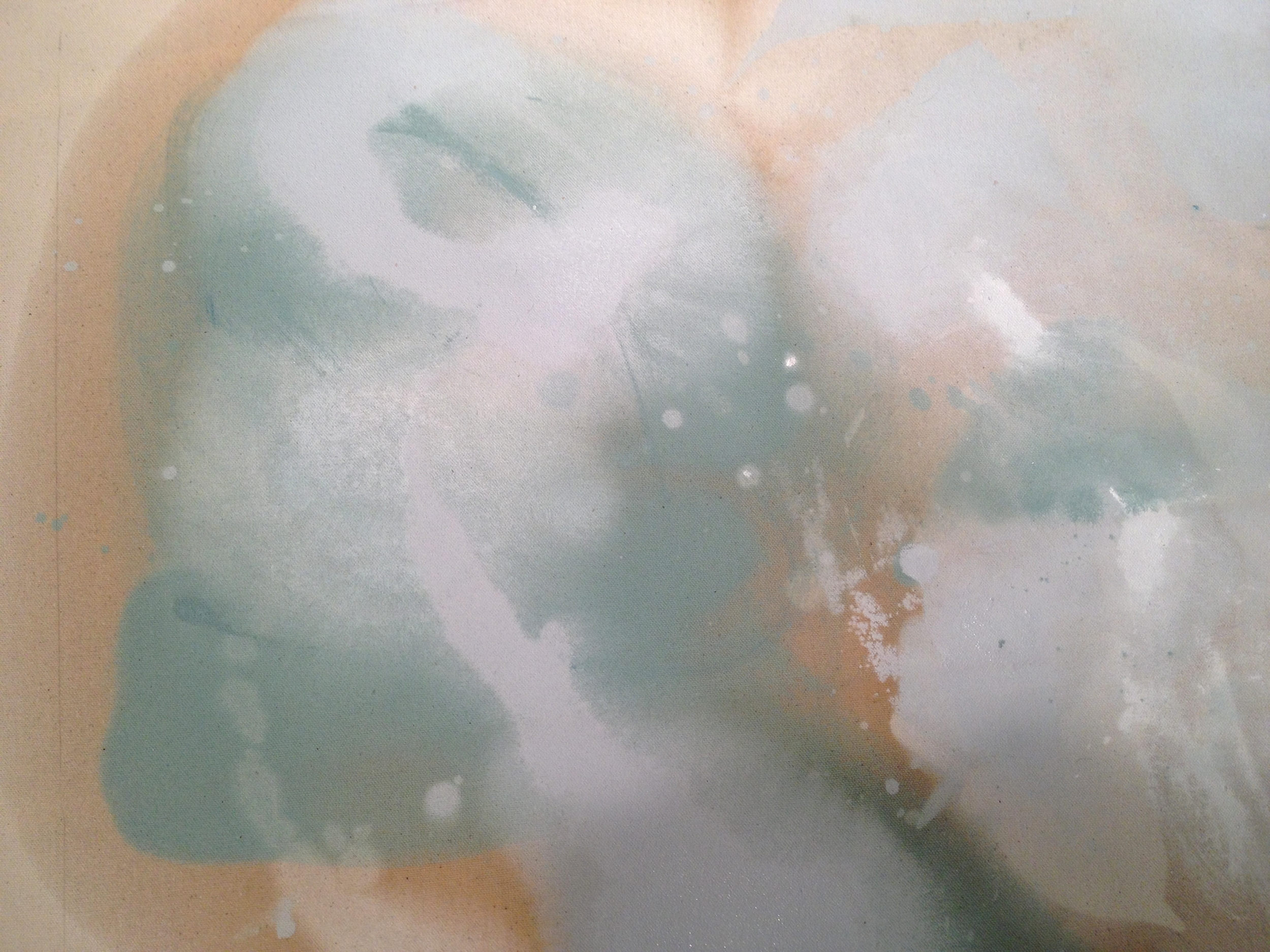 Below are the final paintings, Landscape in My Arms and Mountains on My Back.