Helen Frankenthaler often talked about painting the memory of a landscape she had been, and this idea has stuck with me since I wrote my senior thesis on her 2004. Here are a few snippets:
I think this often just happens in my work subconsciously, where memories pop up and I am reminded of things as I paint, and other times I am actively trying to summon the atmosphere of a place I've been in order to get the painting "right". The below paintings were actually part of an assignment to paint a memory in the fall. I decided to go back to this idea of painting a memory of somewhere I've been. With Montauk still fresh in my mind, I decided a cloudy, overcast day would be interesting. The grey skies, the rolling fog, the moody waters, the greige sand, and that little bit of dark pink that evades the horizon just before sunset.
Most of the time when I paint, I start out with very thin washes of paint and I plan to do many layers. With Montauk Grey Days I started this way while also casually painting them on the table instead of using an easel or painting them directly on the wall. I ended up really liking the compositions, and was nervous to ruin them (this often happens too). My instructor suggested as an exercise of deciding "what to do next?" to make 20 studies of your paintings using the same palette and the same shaped support but on a smaller scale. I did these, which were quite fun and carefree. In the end, I decided Montauk Grey Days was done and found two new images to use as references for my next paintings. Stay tuned for these in my next post!
Here are Montauk Grey Days, 2013:
Studies of Montauk Grey Days, 5 x 5 inches each: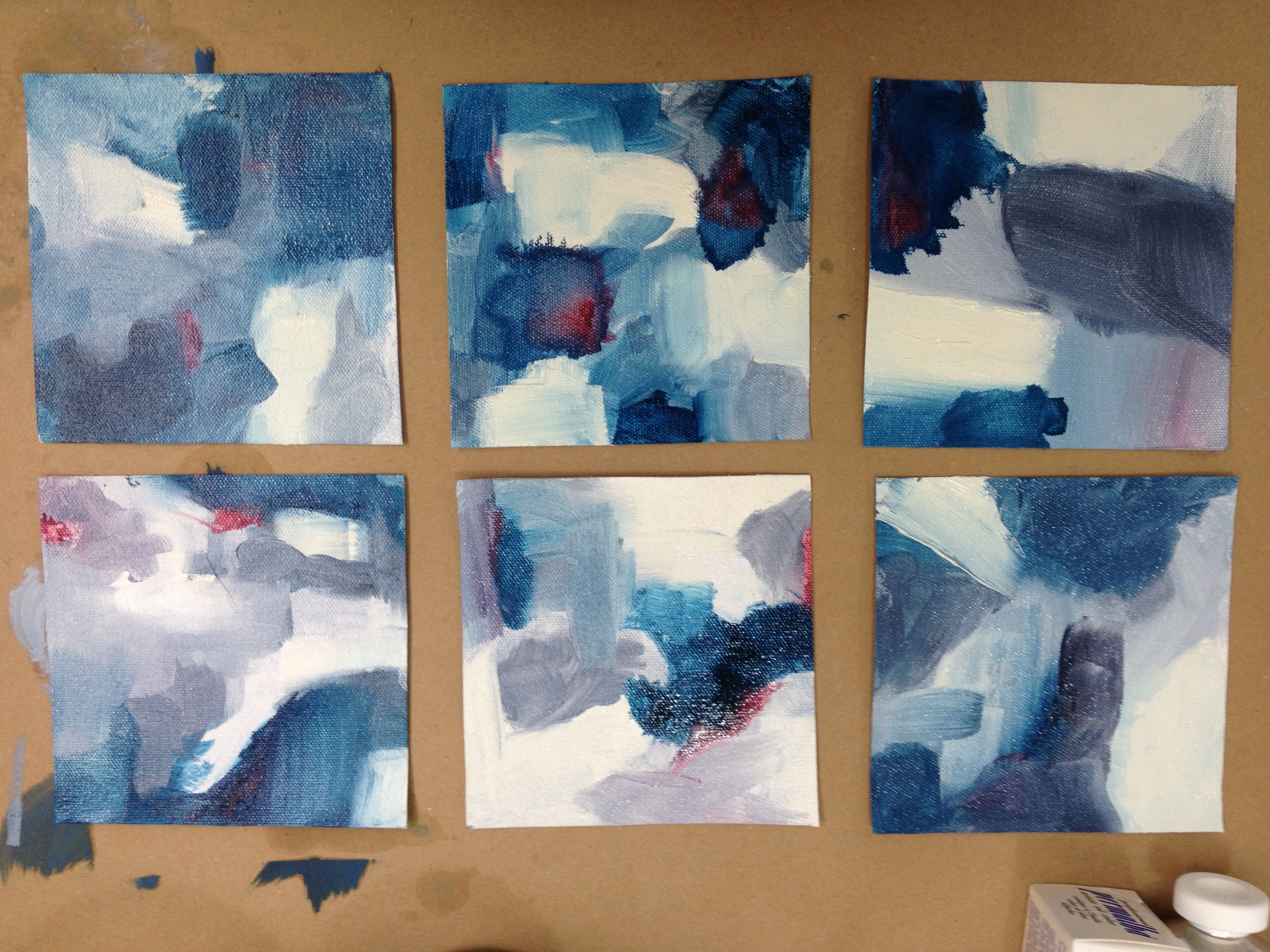 After painting Montauk Grey Days, I looked back on the snap shots of these moody days I took this summer.