I am thrilled to present my largest painting to date at 10 feet tall, Verdant Pour & Embrace, in Creative Mischief at the National Academy Museum in New York. The exhibition opens with a reception on Friday, May 15th from 6pm to 9pm and is open daily from 11am to 6pm until Sunday, May 24th. Creative Mischief is a juried exhibition that will transform the Academy with the creative vision, energy and artistic talents of its students and faculty.
I have been working on my "pour" series paintings for just about a year now, so it was only fitting to push the series further with a larger-than-me-sized painting at 10 feet tall and 5 feet wide. Going from my usual canvas sizes (under 6 feet) that I can better manipulate and control to one that is beyond human scale was more challenging, particularly with the nature of the materials and the effects of gravity. It took weeks to go from my original concept to the finished work-- a process that involved testing and calculating as well as acting spontaneously in the moment and embracing elements of chance.
Verdant Pour & Embrace is a record of my time and process that is meant to feel present and alive. It symbolizes new energy, growth, and freshness, and the acceptance of these dynamic aspects of creation. Here is a sneak peek: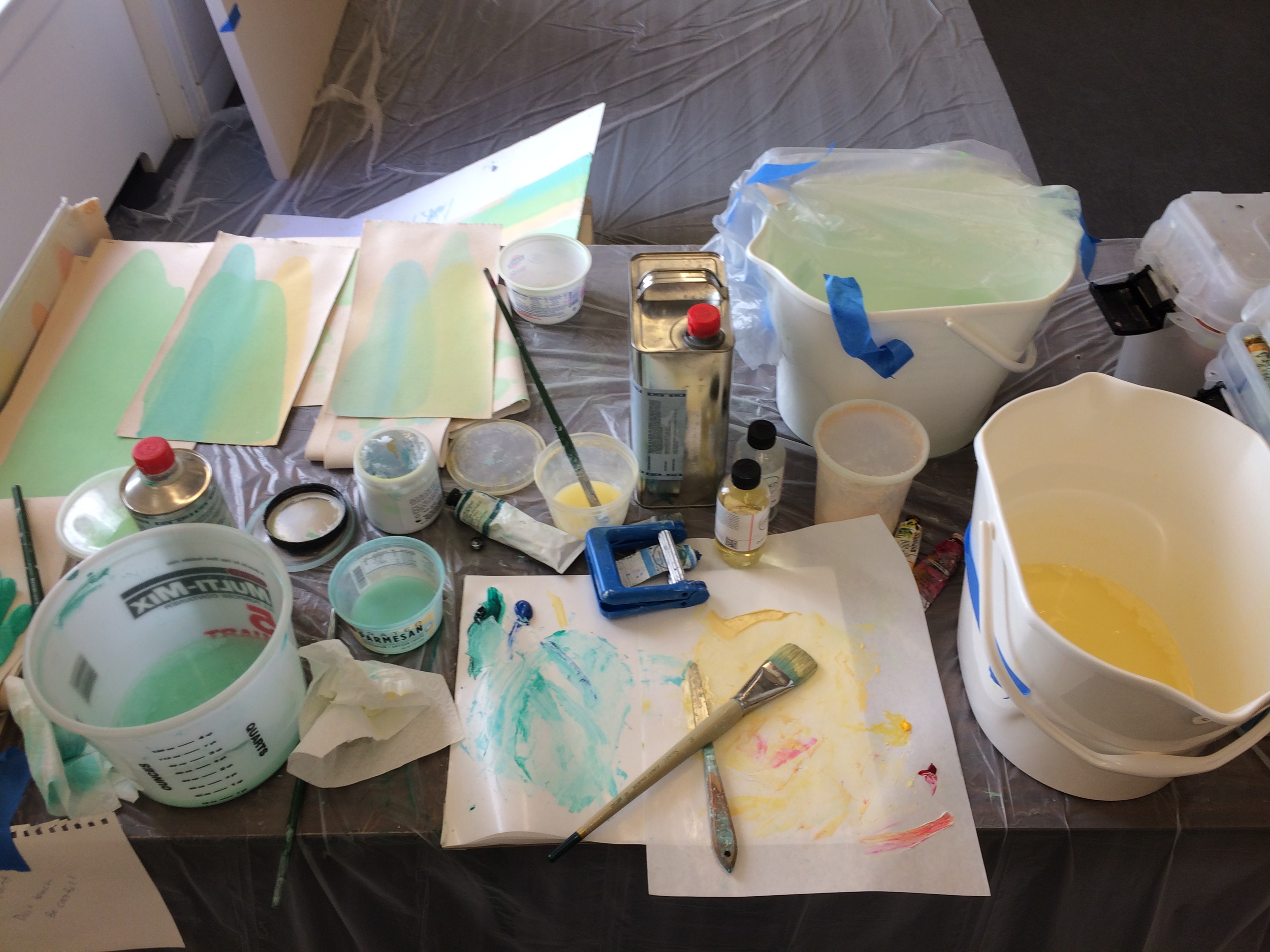 I hope to see you on May 15th! For more details please visit my NEWS page or www.NationalAcademy.org. I will post installation images of the show soon.